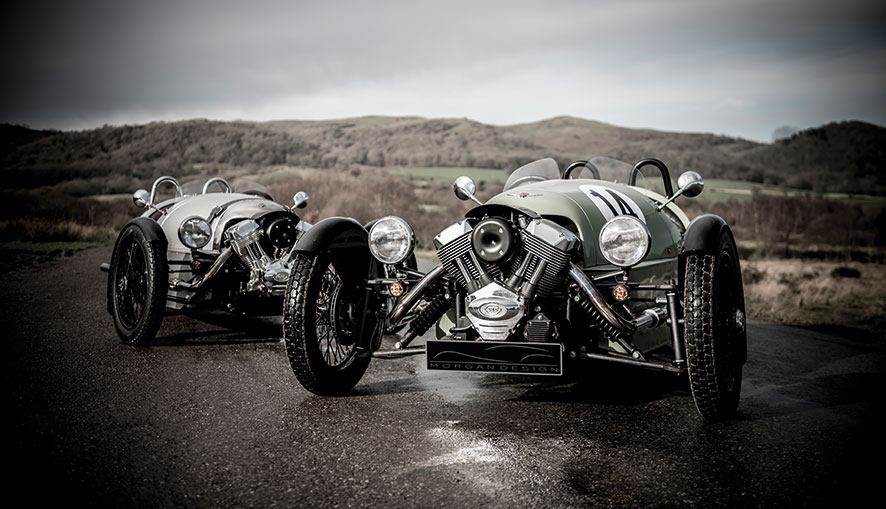 3-Wheels On My Morgan
The brief history of a car which proves that not all three-wheelers are jokes.
To most people the idea of a 3-wheeled car conjures up images of Del Trotter's yellow van from the classic TV series Only Fools And Horses (which was not a Reliant Robin, by the way, but the earlier Regal – a fact I know only too well since my parents owned a succession of three (ha, the irony!) such cars before they eventually graduated to a vehicle with four wheels). The inherent instability that comes of having only one wheel at the front may offer the opportunity for comedy gold but it does have some benefits – the main one being that due to having a trio of wheels, tiny engines and lightweight bodies 3-wheeled cars are classed as a motorcycle and sidecar and can therefore be driven on a standard motorcycle licence.
Although Reliant sadly went out of business in 2001, there still remains a British car company producing a 3-wheeler – and a sports car at that! That company is Morgan Motors, based in Malvern, Worcestershire and the car is the Morgan 3-Wheeler. A three-wheeled sports car may sound something of an oxymoron, but in the case of the Morgan the single wheel is at the back, providing greater surefootedness for a car with sporting pretensions.
The history of the Morgan 3-Wheeler is the history of the Morgan Motor Company itself, since the business began life in 1909 producing a tiny little 3-wheeled car called the Runabout. The car was the brainchild of Henry Frederick Stanley Morgan, a young engineer from Herefordshire who had served his apprenticeship at the Great Western Railway works before an interest in bicycles and motorbikes lured him away from steam locomotion.