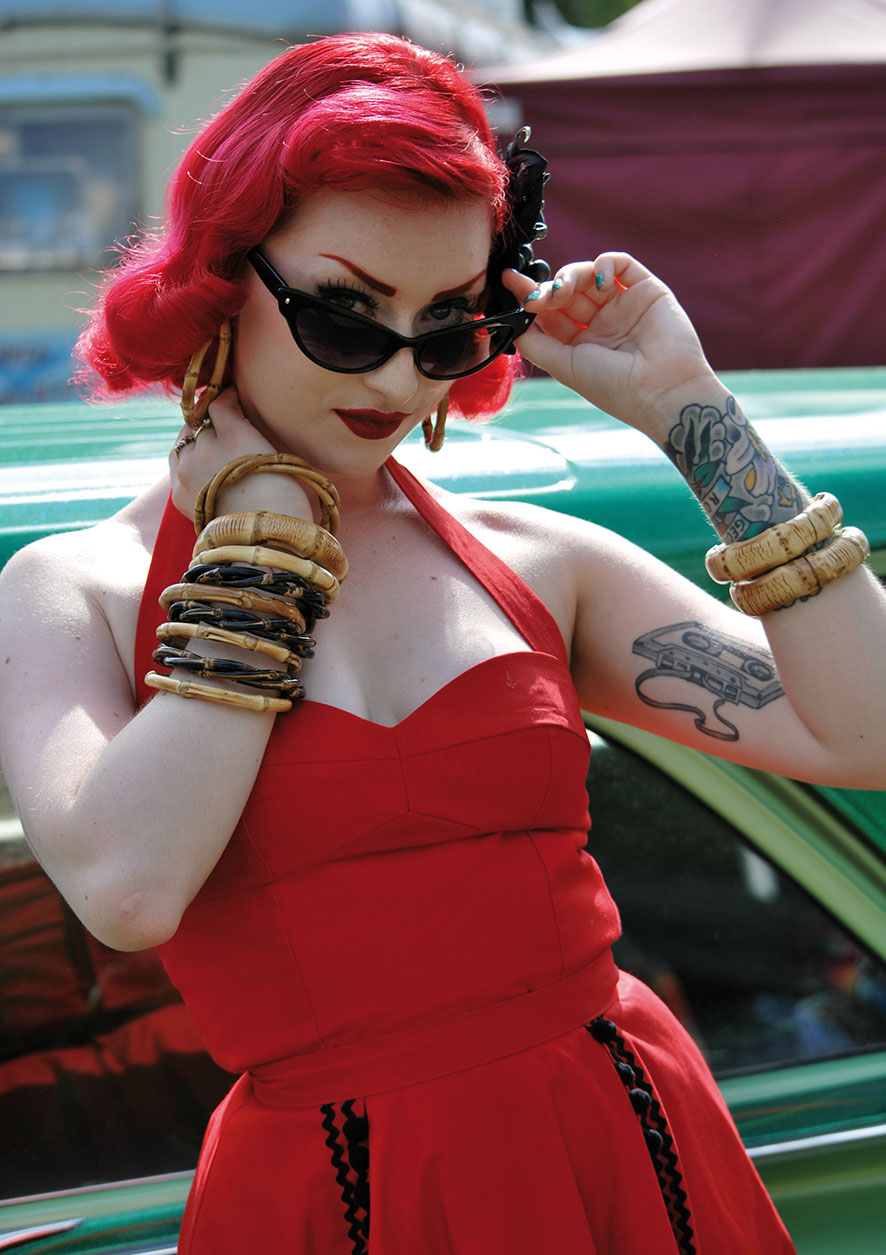 Bow & Crossbones
A Modern Take on Vintage
Every vintage lover appreciates good clothing, whether it is reproduction or original. If you've read my past articles then you will have gathered I am a big fan of vintage inspired companies of which I have gone over a few of them already. However, I am still yet to talk about accessories so I thought I would introduce you to one of my favourite reproduction jewellery companies, Bow & Crossbones.
One of the most popular jewellery and accessory companies on the rockabilly scene, Bow & Crossbones was started by one lady, the lovely Cam Huggins, in the summer of 2008 because she was tired of seeing unoriginal and boring jewellery on the high street. So Cam went about creating truly unique and distinctive pieces such as her infamous bamboo hoop earrings and she soon gained a following from like-minded women.
In the past few years, the company have expanded into a vintage style acrylic resin range which is inspired from the glamorous Lucite jewellery that was so popular in the 1950s. Featuring a mix of original designs, the range comes in earrings, necklaces, brooches and bracelets with a rainbow of colours and enough glitter confetti to make any room light up.
The range has proven popular with vintage ladies who seek jewellery that is sturdier than original pieces and is good value for money, and for ladies that just want to add a bit of sparkle into everyday life.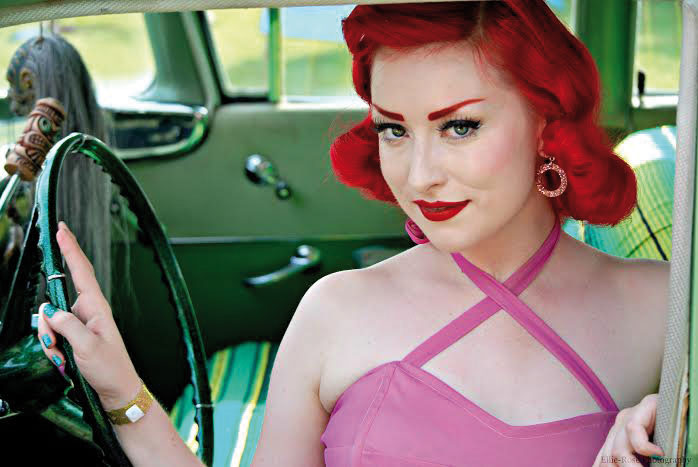 Some of my favourite pieces include the Claudette teardrop mobile earrings, where you can have contrasting colours and as little or as much sparkle as you like. You also can't go wrong with the Joyce dome earrings which add that bit of vintage glamour to any outfit.
With so many reproduction jewellery companies popping up around the world nowadays, it is hard to decide who to give your custom to. Bow & Crossbones offer great value for money and everything is made in the UK. They also now offer a made to order service, in which you can have a jewellery set made to your requirements, so you will never bump into someone with the same pieces. It all sounds pretty perfect if you want to match your earrings to your outfit.
You can check Bow & Crossbones out at many events across the UK including up and coming Mid Century Markets as well as online at www.bowandcrossbones.com