Pin-up Perfection
Bunny Yeager
During a recent conversation I was asked my thoughts on the 'boom' in popularity of pin-up style photography which led me to discuss the iconic Bettie Page, who it's fair to say is generally hailed as the original pin-up queen. Of course we're now quite used to seeing images of models posing provocatively, pouting at the camera or cheekily looking down the lens. Maybe they're wearing lingerie, swimwear, or perhaps they're nude but the sheer volume of such titillation means the impact has somewhat been diluted and it's just become a norm of daily life.
Now that we're completely bombarded with images featuring nudity it's quite hard to believe that it wasn't actually that long ago that laws on producing nude photography were incredibly strict, resulting in secret camera clubs being created and an under the counter attitude for the images produced. The shock factor of scantily clad or nude models was very real and caused public outrage.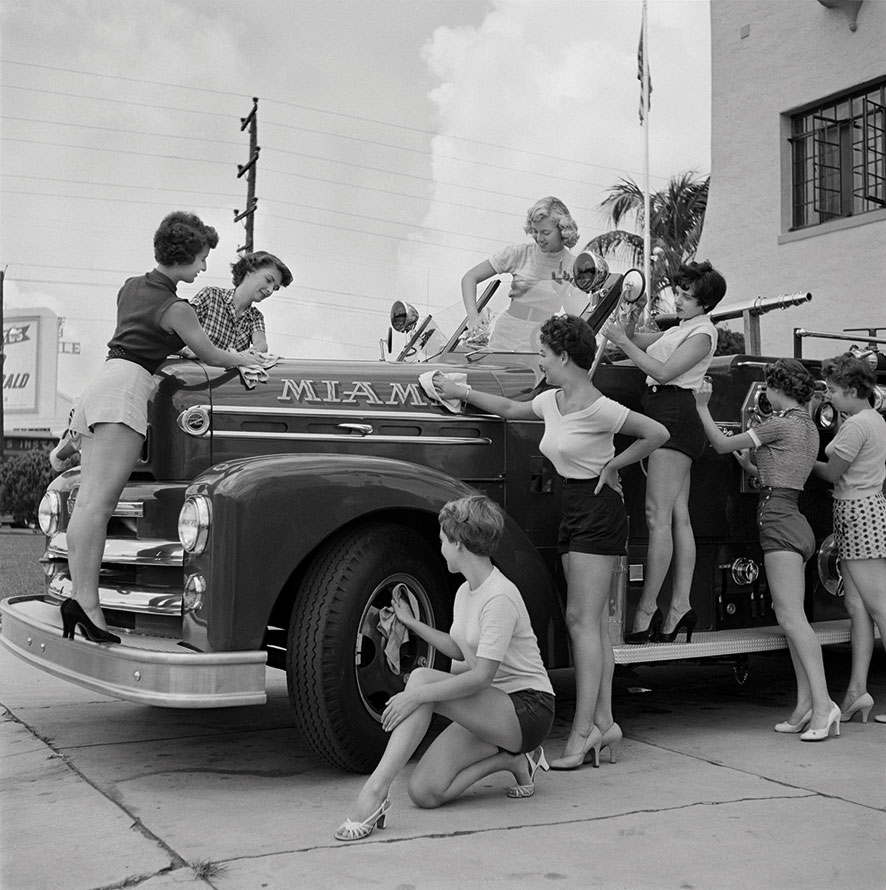 Model Bettie Page, with her uninhibited nature and her stunning looks was an instant hit with photographers. Happy to pose in lingerie or nude, the thousands of photos of Bettie Page provide a remarkable archive of photographic and fashion history. Amongst this huge archive of imagery are thousands of pictures taken by female photographer Bunny Yeager, who is credited with making Page a famous name along with photographer Irving Klaw.
When one thinks of some of the great names of photography it's an easy list to start but amongst the big names that often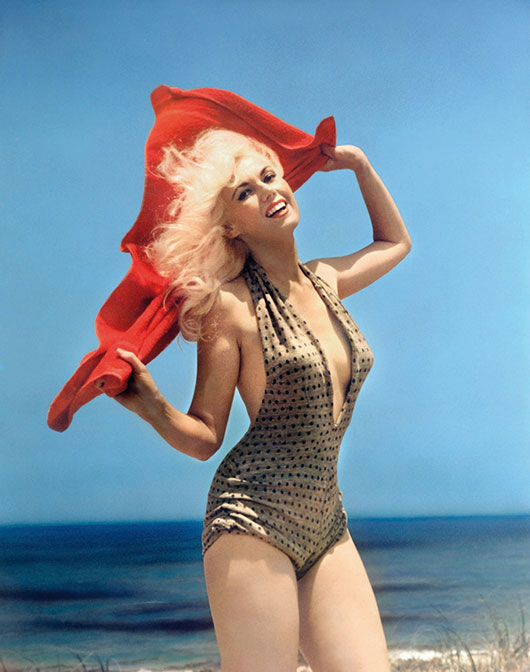 get bandied around such as Arbus, Newton and Bailey, one name that doesn't come up perhaps as much as it should is model turned photographer Bunny Yeager.
Linnea Eleanor Yeager was born in Wilkinsburg, Pennsylvania in 1929. Growing up to become a successful face on her local beauty pageant scene the transition to modelling was an easy one and it's unsurprising that she went on to become a much photographed model in the 1940s. Seemingly very switched on to the commercial world of photography, Yeager upon realising that handing out images to prospective clients was an expensive game, took herself off to college to learn how to produce her own copies so she could market herself more effectively.
Her photography course taught her much more than the darkroom skills she sought of course and it became clear that the images she was producing with her camera were of a standard where she could incorporate them into her plans for the future. Encouraged by her tutor to submit her work to magazines, Yeager studied the market and found Playboy was just emerging. Successfully submitting images, she was rewarded with published work, $100 and a connection that would help skyrocket her career in the form of Hugh Heffner.
Upon embarking upon a photography career however she didn't retire from modelling, in fact her ability to be at ease with bringing the glamour in front of the camera was something she continued to work with in the forms of self-portraiture. Posing in bathing suits which she often designed and made herself for her statuesque 5ft 9in frame, her self-portraits were eventually turned into a book, 'How I Photograph Myself' (1964).
Yeager is a striking reminder that selfies are not just creations of the digital age, self-portraiture is nothing new, the way we share our images has of course changed, but turning the camera on oneself has been happening since the birth of photography. However as a female photographer these images of herself were forward thinking for their time and as a creative person, she was a force to be reckoned with indeed. A skilled photographer, she is renowned for pushing boundaries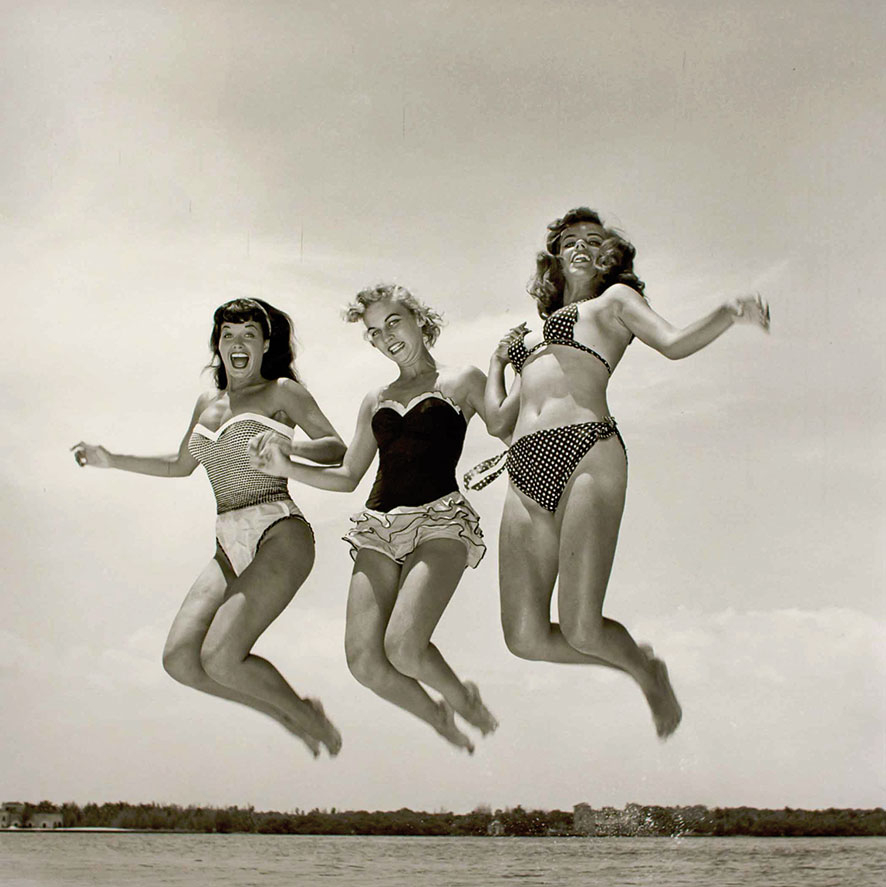 and developed a photographic style which has inspired image makers in various media for decades.
Having shot for Playboy numerous times, her magazine credits also include mainstream titles such as Cosmopolitan and if you ever wondered who took that legendary photograph of Ursula Andress in that iconic white bikini complete with shell in hand? Yes that was Yeager which she took whilst working as a stills photographer on 'Dr No' (1962). Even if you had never heard of Bunny Yeager until now; it's more than likely that you have definitely seen her work.
In writing about the career of Bunny Yeager it can't go unmentioned that she also made numerous appearances on film too, yes amongst all her various creative talents she also turned her hand to acting including small roles in 'Lady In Cement' (1968) and 'Porky's' (1981).
Photography wise, a change of direction beckoned in the 1970s, the adult magazine industry was evolving, the portrayal of nudity was becoming less playful and poses more graphic. This wasn't a style Yeager wanted to work in and is quoted as saying – "The kind of photographs they wanted was something I wasn't prepared to do."  Instead she carried on her professional practice which included an array of projects including photography, exhibitions and writing just to name a few of her pursuits.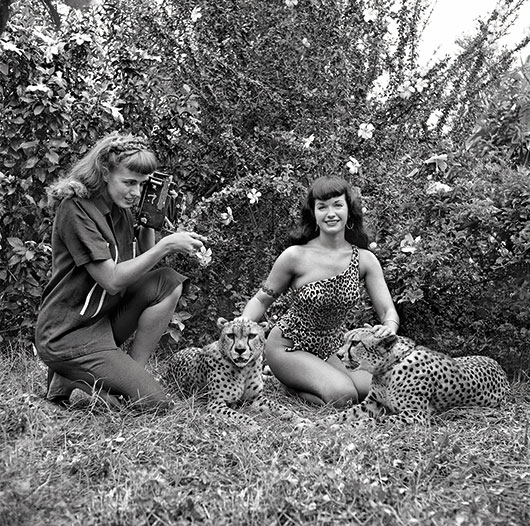 Her years in front of the camera may have afforded her the ability to achieve what she wanted from other models but it has to be made clear a main factor behind getting her subjects trust must surely have been Yeager's personality. She seemed to have a charisma which charmed, intrigued and inspired so many. What comes across in any interview you read with Yeager is her appetite for life and amongst her many legacies, this incredible woman's zest for enjoying the world around her is a lesson it might be wise for us to all embrace.
"They all wanted to model for me because they knew I wouldn't take advantage of them."  – Bunny Yeager, 1929-2014