Hello everyone! Today I have something a bit different for you in the form of a review of the musical Evita, and a short article about Eva Perón and her life, work, and death. I was inspired to research and write the article after watching the 1996 film so I could find out more about this fascinating figure of 20th century history, and I hope you will enjoy reading about her as much as I did.
Opening with Eva Perón's death in 1952, Evita tells the story of Eva's cleverly orchestrated and meteoric rise from a poor illegitimate child to national superstar. Following Eva's life and career from her early beginnings as a model and small-time actress through her rise to popularity as a radio and film star and then to an icon for the working classes through her marriage to Juan Perón and subsequent activism.
Evita is the type of musical which is mostly sung with only the occasional spoken line, and while this doesn't tend to be my preference for musicals (I generally prefer those which include the musical numbers alongside spoken rather than sung dialogue), I found I barely noticed the format once I had become absorbed in the story. Although this was the first time I'd seen the film, I found that I already knew several of the songs as many such as Another Suitcase in Another Hall and Don't Cry For Me, Argentina have become very well known, as of course songs from the Andrew Lloyd Webber/Tim Rice powerhouse usually do.
I really enjoyed the beautiful costuming (and fantastic hair and enviable hats) featured throughout, especially on Madonna – as Evita was known for her clothing and hairstyles both as an actress and following her marriage to Juan Perón where her look was carefully put together to portray a certain image. Many of her iconic outfits are available to view in the Evita Museum in Buenos Aires.
Madonna's performance as Evita is wonderful, and I found her very believable and emotional to watch. Antonio Banderas as Ché provides a sort of narrator figure, as a member of Argentina's working class. After watching the film I found I was interested in knowing how much of the plot was accurate, and Evita, whose full married name was Maria Eva Duarte de Perón was born in 1919 as the illegitimate daughter of a wealthy Argentine farmer. Brought up in poverty by her single mother, Eva and her siblings were left nothing by their father when he died apart from a document declaring the children as his, which allowed them to legally use the Duarte family name.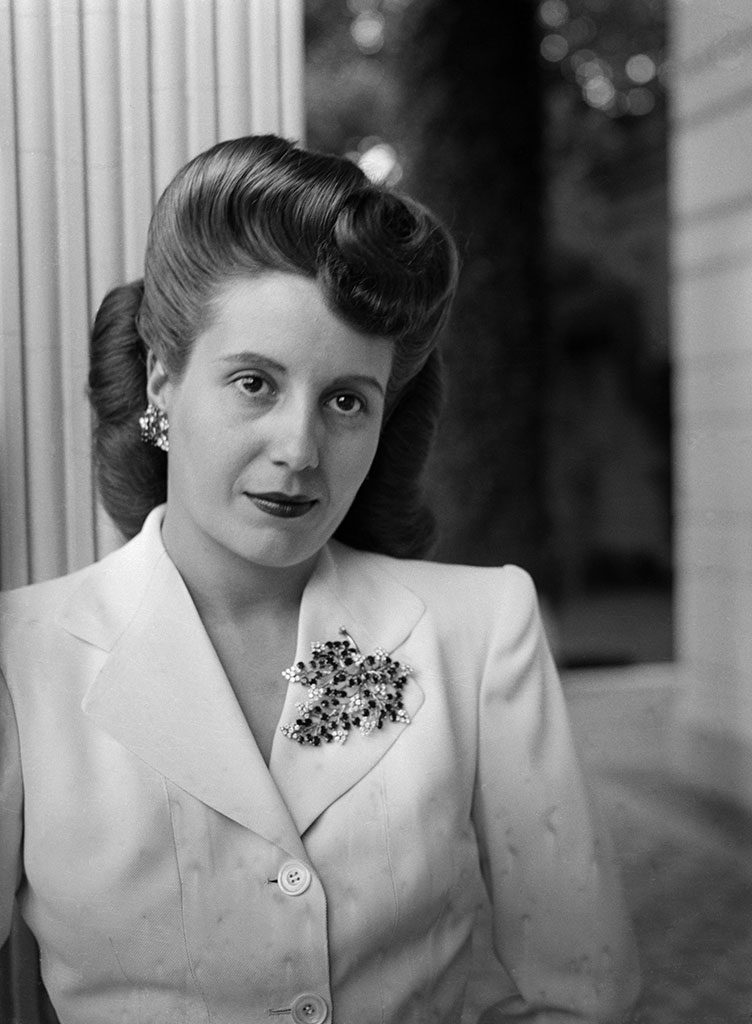 During her childhood, Eva discovered an interest in acting through participation in school plays which led her at the age of 15 to move away to Buenos Aires to begin a new life in the wealthier city. The details of Eva's move to Buenos Aires are debated, with some sources reporting that she ran off with a musician called Agustín Magaldi – the sequence of events depicted in the musical. Many other scholars maintain that this is unlikely for various reasons, and Eva's own family dispute this version of events, reporting that she travelled to Buenos Aires with her mother. Whatever the reality of her initial move to the city, Eva managed to find work with various theatre companies, as well as working as a model. She also found popularity as a radio actress, as well as acting in a few big-screen productions.
In January 1944, an earthquake struck the town of San Juan in Argentina. Juan Perón, at the time the Secretary of Labour, began a fundraiser to provide for the town with the involvement of popular stars from radio and cinema. It was at this event that he met Eva Duarte for the first time. Eva became Perón's mistress and began to become involved in politics and in Perón's career, starting by speaking on the radio about his accomplishments in language that could be understood by ordinary people. Having gained a large amount of power behind the scenes, Perón was arrested in October 1945, but was released six days later following large-scale demonstrations. Not long after this, Eva and Perón were married.
A landslide victory in 1946 secured Perón the position of president of Argentina, helped along by Eva who accompanied him on the campaign trail. During Perón's time as president, Eva became increasingly involved in politics, campaigning for issues such as women's rights and the rights of the poorest citizens. She unofficially ran Ministries of Health and Labor, and devoted time to female voters (even helping to win Argentinian women the right to vote in 1947) and providing for orphans, the poor, and the sick of the country. In 1947, Eva embarked on her 'Rainbow Tour' of Europe, to mixed success. During this time she met with many dignitaries and political leaders, and on her return she altered her fashion and hairstyles in an attempt to cultivate a more serious political persona. In 1951, Eva announced her intention to run for vice-president and despite facing opposition from the elite, she enjoyed continued support from members of the working classes. However, by this time Eva was already undergoing treatment for cervical cancer, and had suffered with fainting and extreme weakness.
By Juan Perón's re-election as president in 1952 Eva was unable to stand without additional support, although she still appeared in public with her husband and was given the official title of 'Spiritual Leader of the Nation'. Sadly Eva died only six months later launching a period of national mourning. A state funeral was held, and citizens waited in line for hours to view her body. When Juan Perón was overthrown in 1955 during a military coup, Eva's embalmed body was removed from display and disappeared for 16 years. Finally in 1971 it was rediscovered in a crypt in Italy before being returned to Spain, where Perón and his third wife displayed it in their home. After Perón died, Eva's body was finally laid to rest in her family's tomb in Buenos Aires.
More recently a possible conspiracy has come to light as a Yale neurosurgeon examining X-rays of Eva's skull in 2011 discovered evidence that she may have undergone a lobotomy. Although the purpose of this procedure appears to have been to help control the pain caused by her cancer, it has been argued that the lobotomy may have been performed in an attempt to calm and control Eva, who had been behaving erratically and in ways that may have been harmful to Perón's career. Regardless of whether the operation ever actually went ahead, and what the motives for it might have been, it is true that Eva declined rapidly from this point until her death.
Eva Perón remains an important if controversial figure in Argentinian history as an actress, political personality, humanitarian and feminist, and the anniversary of her death is still marked by many Argentinians today.
Save
Save