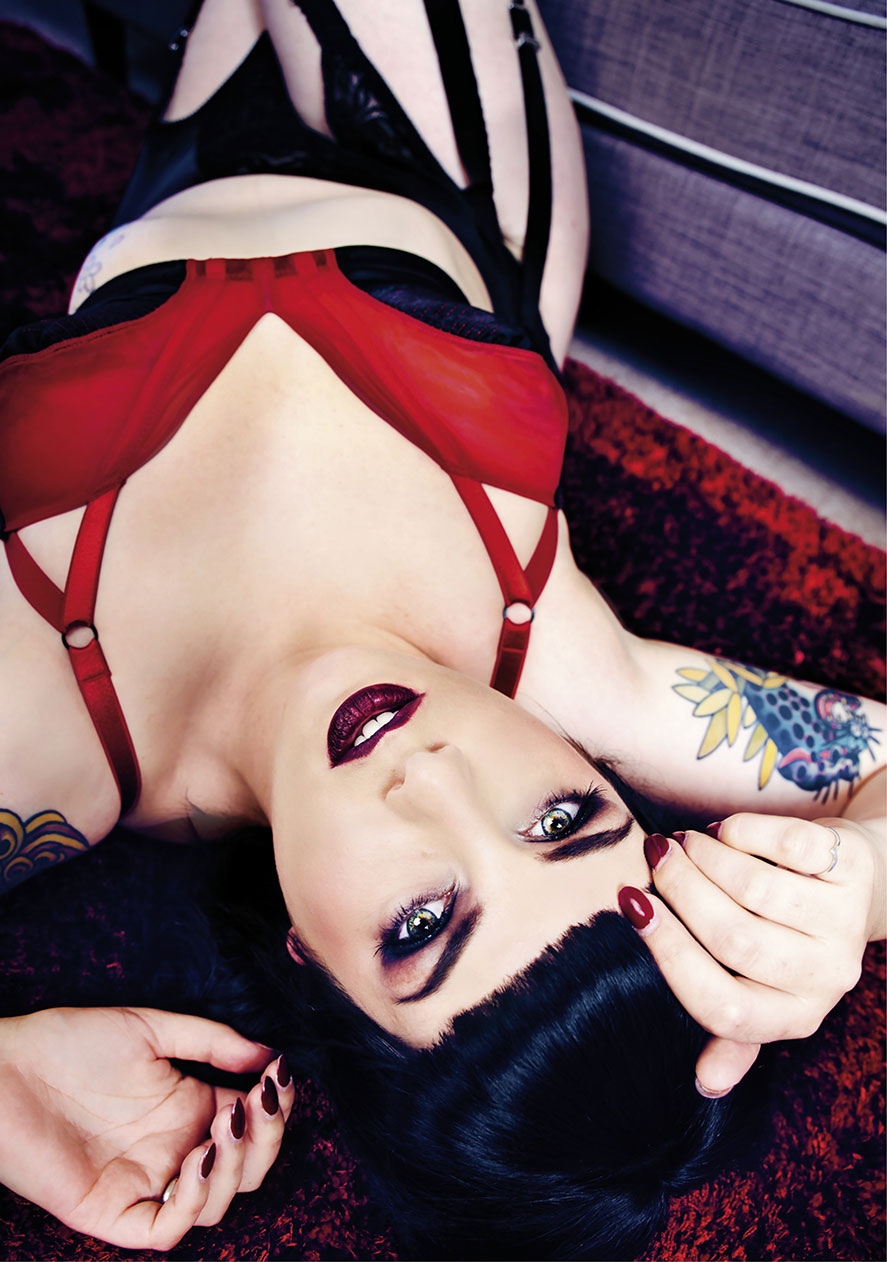 Retro undergarments are designed to sculpt and emphasise certain parts of the body as well as controlling problem areas. Corsets nip the waist, bullet bras create a more defined bust, girdles smooth out the hips and stockings, well they add a pretty sheen to the legs. However, there is a lot more to retro underwear than the function it provides. When worn well, and when the right combination is selected, foundations can feel empowering.
My day job is project managing IT projects which can be very stressful. Interacting with senior people within the organisation, doing presentations, in fact simply being a woman in a male dominated team itself can be challenging. Although I try my best to be confident, I sometimes have days when I doubt myself, or I wake up feeling nervous about the day ahead. With the best will in the world, an internal pep talk with myself, or plugging loud, upbeat music into my ears before a meeting rarely does the trick. I need something a little more powerful.
Women have many different ways of making themselves feel empowered and strong in order to deal with such daily stresses. Some wear red lipstick, or 'don't mess with me' high heels, whereas others opt for a sharp suit. My armour of choice however, is retro foundations.
On days where I need the extra boost, I have a tendency to wear a lot of underwear, and by a lot of underwear I mean that I probably end up covering more of my body than most 18 year olds would when out on a Friday night! I want to feel the underwear, I want to hear the underwear and I certainly want my body to look badass.
Starting with the bra, my favourite style is the longline. I have one bra in particular which creeks a little when I move, I find this comforting for some reason. I usually wear longlines with a pointy cup, such as a bullet style, alternatively I like to add bullet bra pads to give me real Wonder Woman breasts!
An underbust corset is a must; this is actually the most important piece of the armour. Corsets physically feel like a hard second skin to me, and I like to touch the metal boning and busk throughout the day just to remind myself of its presence. Personally, the more confidence I need, the tighter I like the corset to be.
Then there are my girdles. On days when I want to feel especially powerful, I like to wear a very firm girdle, the type that make me break a sweat when I'm trying to put them on. A firm girdle makes sure that my tummy is controlled and that I don't need to worry about it being pushed out by my especially tight corset. It also makes my bum look great. Hey, if I am going to feel fabulous, I'm going to need to look fabulous too!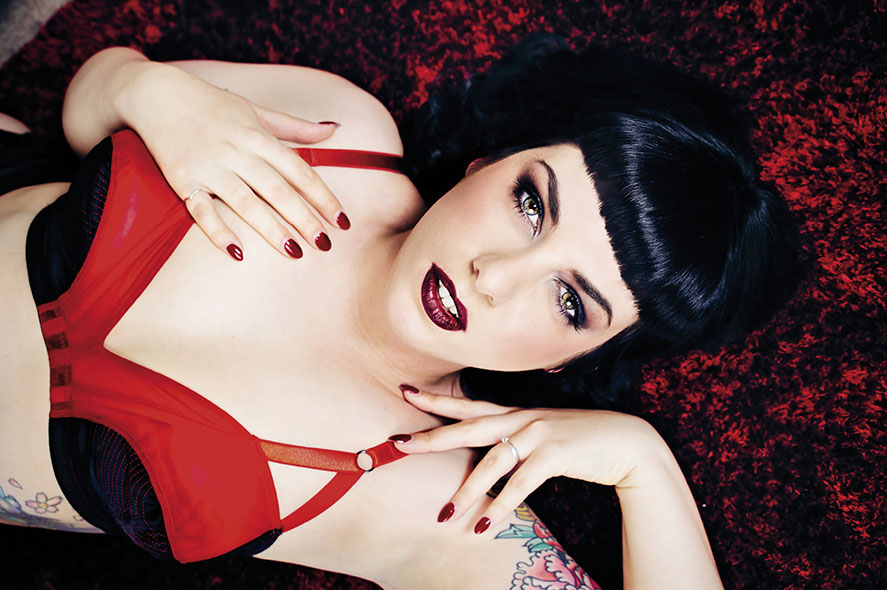 And last but not least, stockings. Fully-fashioned stockings (the ones with the sexy heels and seams) have magic powers, they can turn heads and completely ramp up an outfit. Even just knowing that I am wearing a pair of beautiful stockings and that I have two seams running up my legs from my heel to my thigh is enough to make me walk with confidence.
By the time I'm dressed up in all my undergarments, I usually feel empowered and strong. All I have to do is put a dress over the top and add a belt to my noticeably cinched waist. Not only will I look powerful, but it will change the way I hold myself and maybe even speak. For example, a corset will force me to sit up straight, which changes my mental state. To be honest, on the rare occasion that I wear just a bra and knickers, I look and feel sloppy, and my behaviour mimics this.
Wearing the right underwear really can change everything very quickly. What's your armour?