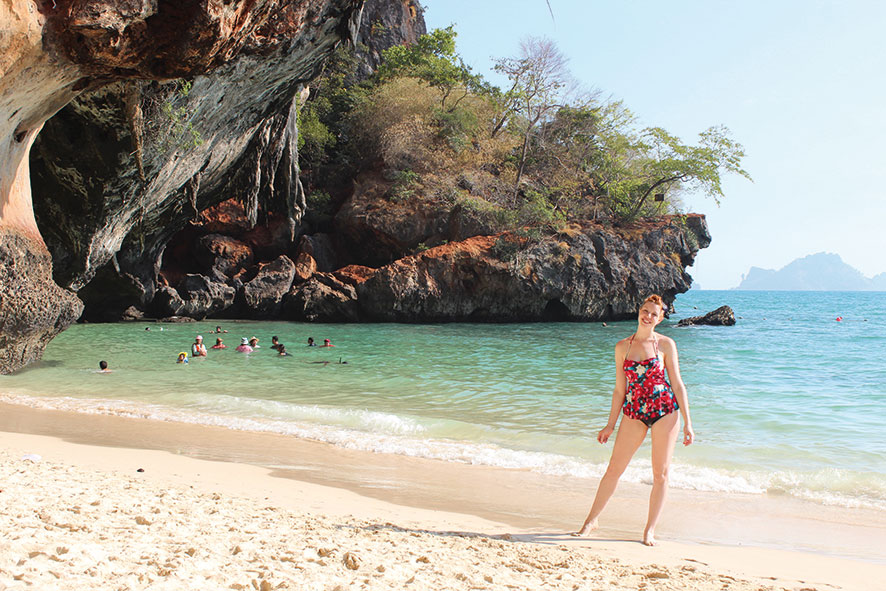 Travel is my greatest passion. As much as I fancy myself as a vintage gal, I have no regrets about the ease of travel in the modern age. Recently I have used this to my advantage by flying to China and inter-railing around central Europe. However vintage is still a big part of my identity, not the stereotypical backpacker look of baggy pants and tie dye t-shirts. (Although I can appreciate that baggy pants in particular become a necessity when climbing volcanoes and lounging around on bumpy 8 hour bus rides.)
So back at the start of April I embarked on a 7 week adventure around Asia taking in Malaysia, Thailand, Singapore and Indonesia. An intensive session that I wouldn't change for the world, well apart from getting on the flight home! My Mum's first query when I said I was heading off with my backpack again was, but what will you wear? Only a few weeks previous I had had a clear out… I was missing scruff clothes from my life! I wanted to travel on my own terms, vintage style and all, whilst respecting cultures and religions. I found that vintage looks actually lend themselves to this and without further ado I would like to share my method for keeping it retro with a backpack.
My first and most controversial rule would be… ditch the vintage. I know, I know, that goes against the introduction, what In Retrospect stands for and just about any reader's ethos; however let me just set a scene. Having climbed Mt Ijen and visited the sulphur mines, I stunk. Not just a grim trekking smell, but of sulphur. If you don't know what this smell is like I can confirm that it attacks the senses and to really put it into perspective, for the entirety of my trek I wore a gasmask. So a pretty horrific smell. I have washed the layers and layers of clothes I wore on that trip 3 times and I still get a whiff of my trip.