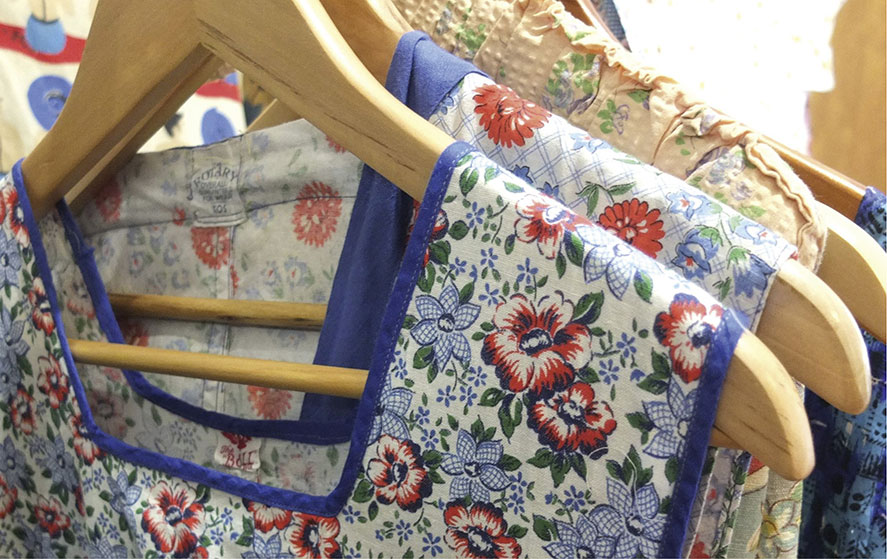 As a collector of original sewing patterns, I am constantly searching for fabrics which will lend authenticity to these styles and designs. Lengths of original fabrics are becoming harder to obtain, especially in good condition. However, one company has recognised the growing demand for genuine authentic prints, sensitively reproduced on modern day fibres. This quest led me to discover Maltings Fabrics.
When creating with cloth, it is the very fibres of the fabric that visually communicates the loudest. Of course, the cut of those fibres also play a large role in the overall look of a garment, but initially our eyes are imbued with the dominate colour or print of the garment itself.
This is especially important in the context of stage or screen. Audiences want to immerse themselves fully into the experience – to believe that the players they are watching on stage are truly from the time the production is set. Whilst stage productions hold different criteria to the screen, the aims and limitations are similar – to create characters to facilitate the plot, enabling the audience to believe in their existence as a character, all within a set structured timeframe.
The role of costumes, and indeed the fabric they are fashioned from; is paramount in this illusion. Maltings Fabrics are one such company offering their wares and expertise, to the theatrical world and beyond.