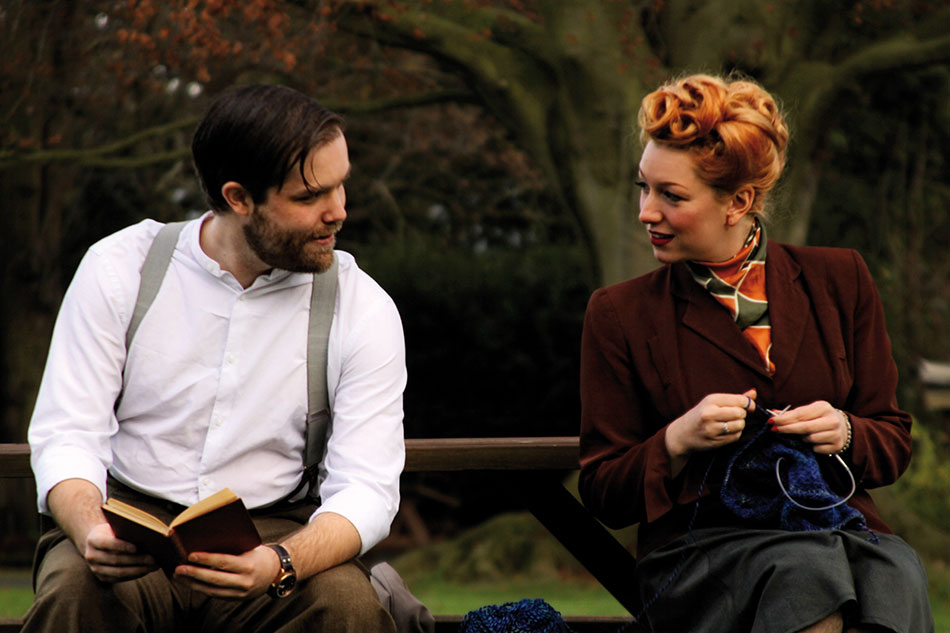 Vintage dating in a modern world
Finding someone who shares your passion for vintage brings pleasure to the lifestyle; it can help your enthusiasm grow, mature and 'come-to-life'. However such a relationship can often feel completely unattainable. We're a strange bunch of people, preferring books to television and walks to action films, are there really enough of us to go around… and how do you go about meeting someone?
Modern men and women don't have the same romantic resources that we might once have had such as debutante 'coming-out' balls, family introductions, organised dances. It can seem impossible to meet a like-minded individual. On top of that, our pool of potential romantic partners is significantly reduced. Do many people enjoy slow paced dating and wholesome entertainment? Well, I think people yearn for old fashioned dating! Someone who appreciates romance, taking things slowly and getting to know one another through shared interests. There may be less of us out there, but that makes it much easier to spot a compatible someone! There are many reasons to cherish and enjoy vintage dating.