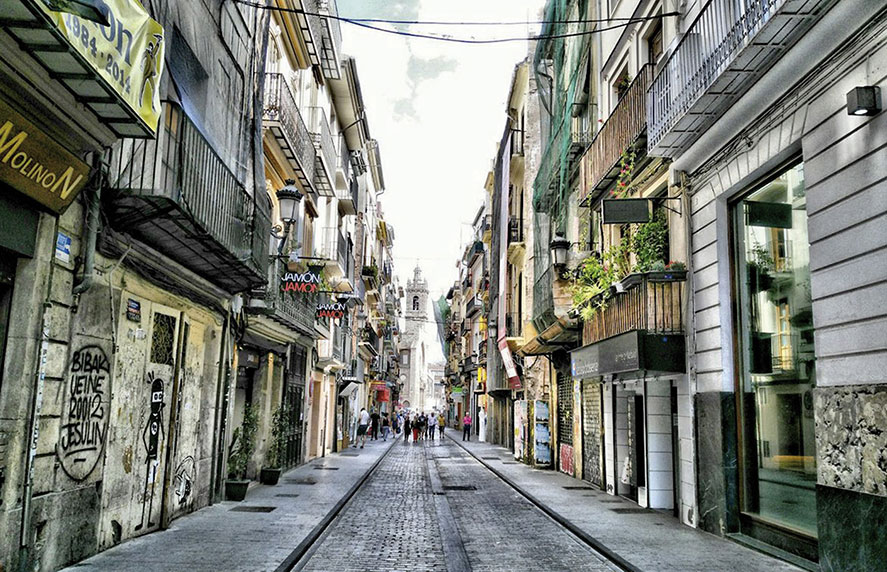 Vintage Valencia
Discover the best places to go in Valencia for vintage enthusiasts.
The neighbourhood of El Carmen is part of the historic old city from the days when Valencia was a protected walled city. This is an area of the city that feels somehow more authentically Spanish, with windy narrow streets and hidden away squares with sunlit terraces.
The shops in El Carmen offer a little of everything: from cups, hats and books to plates and underwear. Some of the pop-up markets focus exclusively on authentic vintage products, whereas the shops tend to feature more of a combination of authentic pieces alongside modern-made vintage-style items.
If you're not looking for anything in particular, you can just enjoy browsing and see what you stumble across. For me, I particularly enjoy finding old postcards or advertising! I love trying to decipher the faded cursive handwriting. There's something quite special about imagining the lives of both the writer and the receiver. With its beach, Malvarossa, Valencia has long been a favourite holiday destination for Spaniards of other cities. So, there are plenty of Valencian postcards that seem to have been written to loved ones in Madrid. And they show that tourist priorities haven't changed much at all over the years: the weather, the food and the friendliness of the local people.