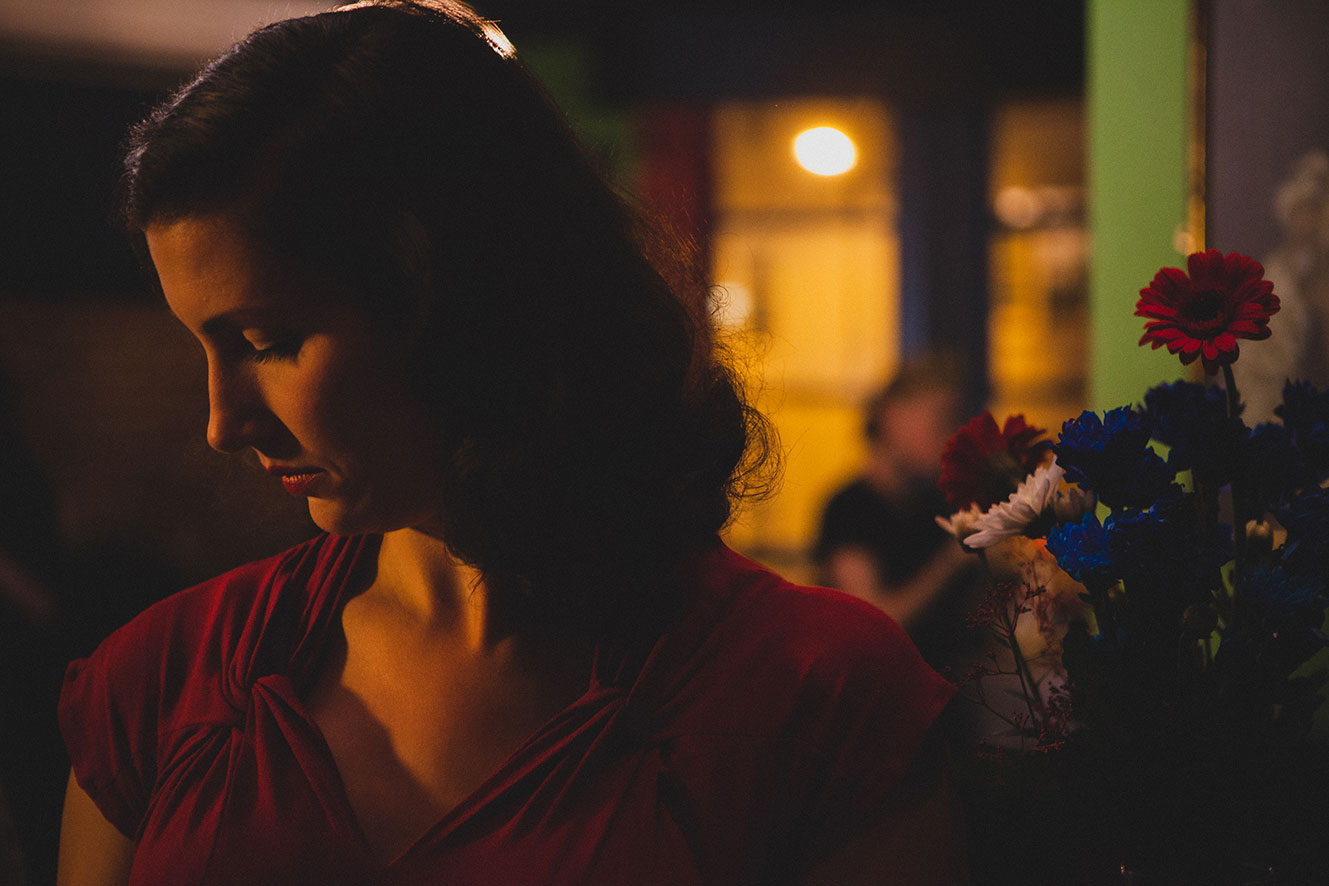 Ms Fleur de Guerre tells us about her on-set experiences on this directorial debut
There's nothing nicer than a trip to the seaside, so when Mat Keller got in touch and asked me if I would come down to Brighton and spend a couple of days filming his directorial debut, Paper Doll, I didn't need to think very hard. Off I set for the Sussex coast in autumn last year for two days of short film filming.
Paper Doll is a supernatural tale of love and loss, as a young man meets what he thinks is the girl of his dreams, but it turns out by the end that she isn't entirely as she seems and perhaps what our hero needs isn't what he thinks he wants. I guess the conclusions are for the viewer to draw!
We filmed all my parts in and around Brighton in some carefully chosen locations. On my arrival, I was whisked to an amazing Art Deco block of flats for the first scenes of the day. Furze Croft was built in 1936 and has managed to avoid modernisation, with its curved windows still in place and not replaced with supremely unstylish double glazing. My character, Agatha, apparently lived in Furze Croft and our hero, Edward, arrives in a vintage car (loaned by the lovely Keiran from the Vintage News, another Brighton-based vintage outfit) to pick me up for a date. Then off we went (in both the film and in real life) to Devil's Dyke above Brighton, for a picnic.
It being mid-October, it wasn't really picnic weather, but being the method actors we are, my colleague Matthew and I soldiered on through the picnic scenes as the cinematographers wrapped themselves in blankets, even over the ubiquitous North Face clobber. Nice to see director Mat was keeping it real in the proper vintage gear throughout, of course.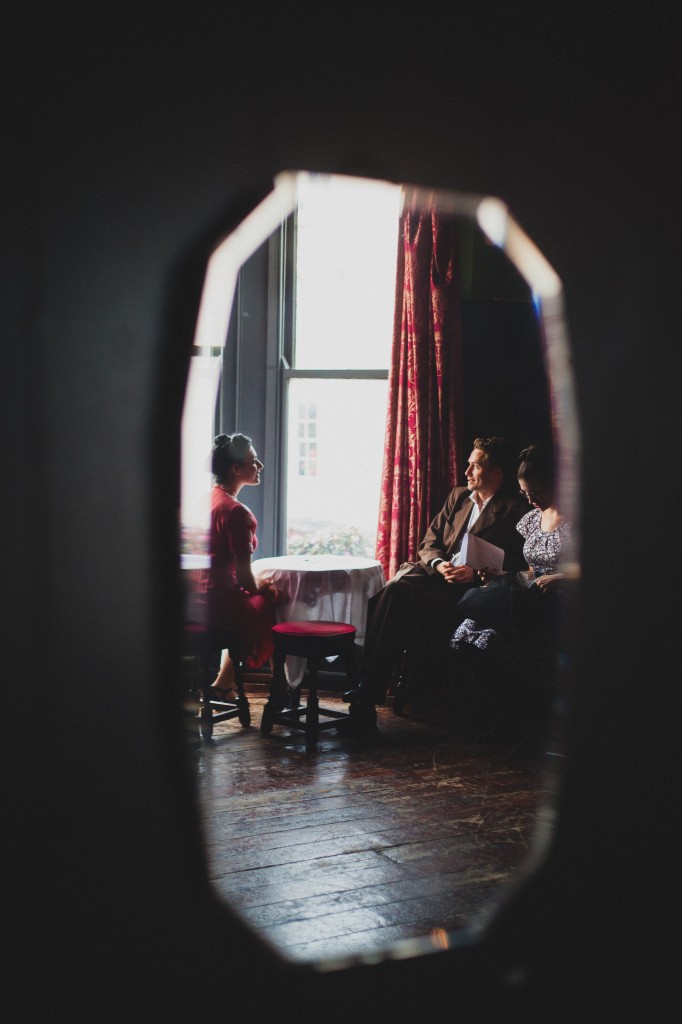 That first evening was spent at Mat's own club night, Tail-End Charlie's, which is where Edward sees Agatha for the first time. Several twirls round the dance floor before the club night proper began and I was truly knackered, ready for some very late dinner and an uncomfortable kip on a sofa bed belonging to a friend… ready to do it all again the next day!
We kicked off the Sunday morning in the very lovely Taj's Tea Parlour, which I believe has since closed. Sad times. Agatha had a job serving tea in a super cute Nippy uniform, where the unassuming Edward popped in and became mesmerised over a nice Earl Grey. Later, we strolled along the seafront (and saw what was possibly the tackiest ever wedding party) hand in hand in front of a romantic sunset and then filmed the final scenes in a cold, dark and spooky alleyway in central Brighton. I won't spoil the denouement of the film for anyone who's intending to watch it on its release (as well you should), but suffice to say it ended in a twist and it was super fun to film!
The weekend ended with me dashing off to catch my train home after a two day whirlwind of filming. Thank you to Mat for having me as his Agatha! I am really looking forward to seeing the finished article.
"Paper Doll" is currently in post production and scheduled for release in June 2014
Discover more about the film at: www.facebook.com/paperdollfilm