Why do we love books?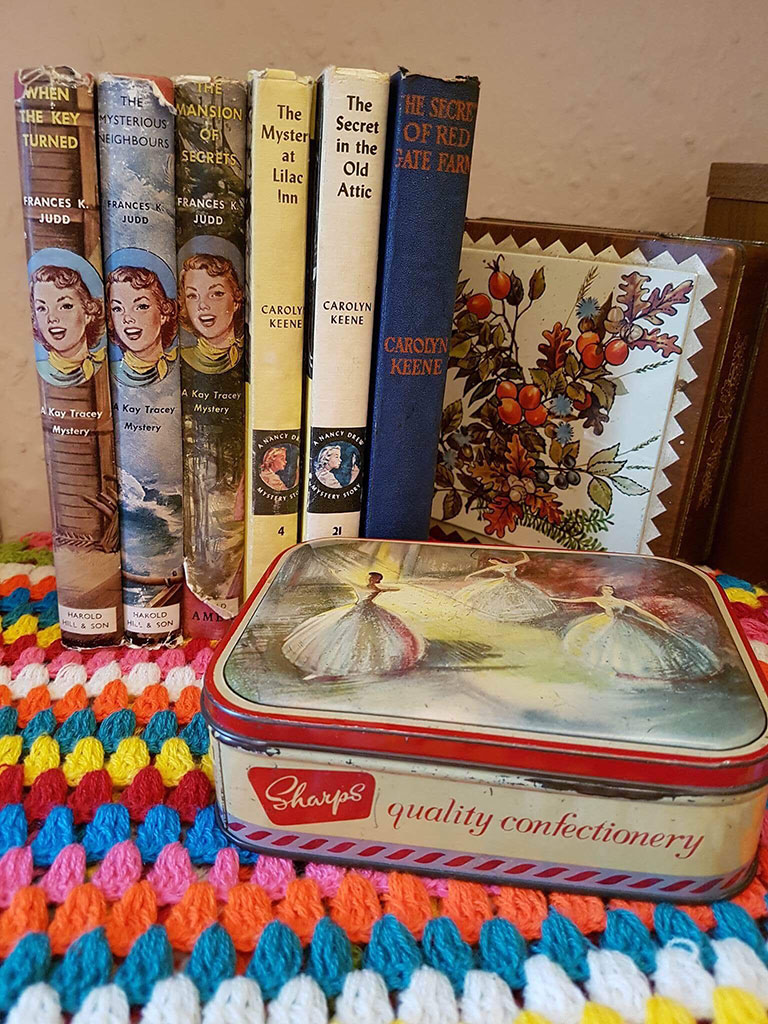 What is it about that musty scent of old paper that draws us into old bookshops? It's like stepping into another world, a world where we can escape to any era.
In my teens, I escaped to 1950s Britain and although I didn't know or appreciate it then, it would become a huge influence on my style as I grew older.
I spent many a summer in my teens in 'The Town of Books' or as its truly known, Hay on Wye. This special place hosts a fantastic literary festival every year and in itself is a must visit for any reader. It was here that I built my collection, in particular from The Children's Bookshop which is a converted bungalow space just outside the border of Hay, I used to wait impatiently for June to come around each year so that I would be able to escape to the festival again and seek out more books (in the same way that I now seek out vintage!)
In this little shop I discovered something entirely different from the Jacqueline Wilson books that I'd read cover to cover, over and over again. I found a whole new genre- the 1950s girl's novel.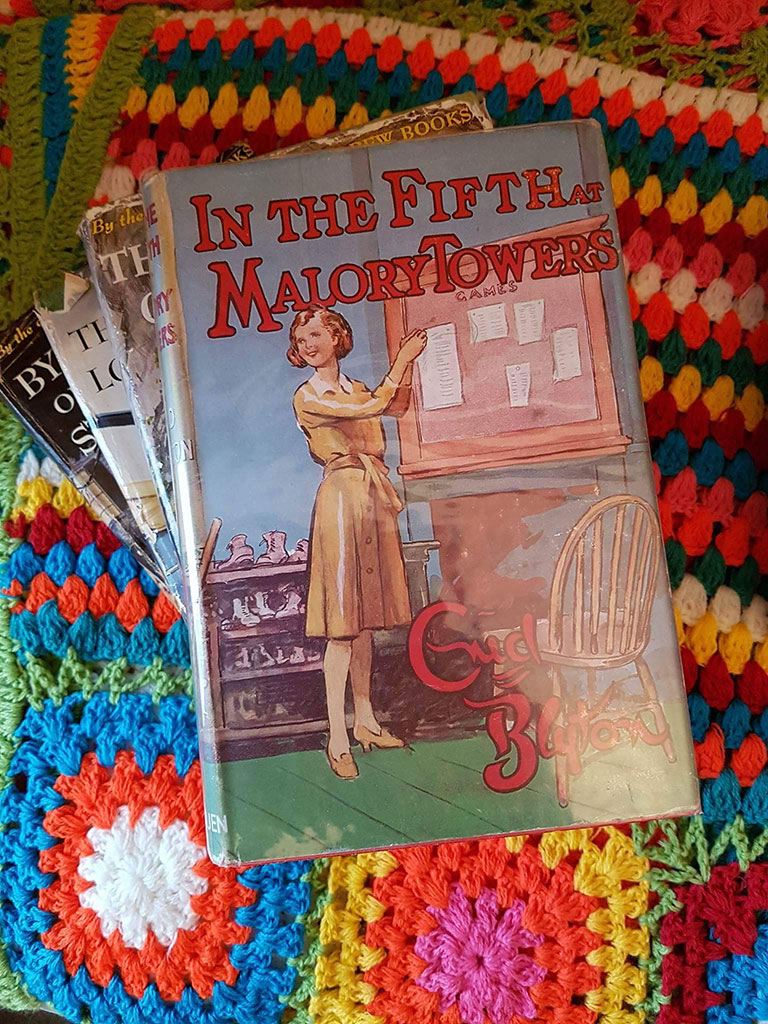 I was attracted by the film poster style covers, beautifully coloured and illustrated with beaming faces and incredible attention to detail. These time capsule novels immediately evoke images of an ideal that maybe never was, but they are still lovely to look at all the same.
Of all the books in my collection I'm going to focus on two heroines. In particular the series based around Sally Baxter, Girl Reporter, by Sylvia Edwards. These novels feature young journalist Sally Baxter who displays all the traits of a Mary Sue type character- she's never flustered, always smiling and manages to save the day in all her adventures. Whether she's chasing stolen diamonds or pursuing a "mystery heiress," Sally is always on track to crack the case. She has an enviable wardrobe too and I can't help thinking that maybe reading these novels had some influence on how I choose to dress now. I still seek the red and white shirtwaister as featured on the cover of The Mystery Heiress!
Of course I also need to mention the rebellious heroine of 1950s America, Nancy Drew. She and her fellow detectives, from The Dana Girls and Kay Tracey were mostly written from the pen of Mildred A. Wirt Benson who wrote under 12 pseudonyms during her writing career. Her characters were vibrant and real, causing a stir for some mothers who felt that Nancy Drew gave girls the wrong idea about their place in life and feared that it turned them away from their traditional housewife roles. When I started reading Nancy Drew from a battered paperback 1990s edition of The Secret Of the Old Clock, I was completely enthralled by her adventures, not to mention her wardrobe. Regardless of which pressing you read, the descriptions of Nancy's clothes are the same and they transcend time.
I currently have five original copies and from time to time I still like to look at them, more as appreciations of the artwork than anything else. The illustrations are exciting and vivid, the characters' features expertly drawn and it occurred to me recently that many of the dresses I own are similar to the ones that Nancy sports on the covers. Coincidence? I think not.
Whether you collect old books as decoration or read them as an insight into an era, vintage books are more than just fodder to sit on a shelf. Yes, the stories and the characters may be dated and simplistic, but they are representative of their time. Some books will often have a scrawl inside from the previous owner, a "this belongs to…" or "To X with love…" just imagine what stories the book itself could tell.
The next time you're near an old bookshop- take a look inside. You may find something, you may not, but if you fancy an escape to another era and can't wait for the next vintage event, pick up a book, grab a cup of tea and get reading- you may learn something from the past.
Save